Up until the last 10 or 15 years most people followed the same path for their careers:
School > uni or TAFE (or job) > work
Times have changed.
Sure, you can still follow the same pathway, but if that won't work for you then you have options.
If you have an idea of what you want to do, but can't follow the most obvious path to get there, then you need to know about alternative pathways.
Reasons why you might follow an alternative pathway:
You didn't get the results you needed
You missed a prerequisite subject (or failed it)
You need to move a long way to follow your dream and you're not ready for that yet
You've had enough of study for now and want a break before uni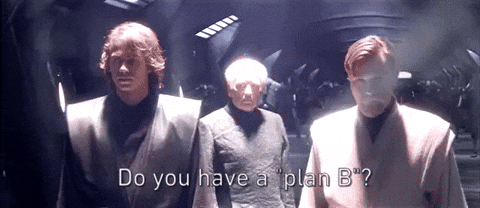 There's more than one way to skin a cat
If you're really worried your results won't be what you need, don't panic, your life isn't over. This is where alternative pathways come into play. There's always another option, a plan B.
For example, you really want to be a Surgeon, you've checked out some of the Medicine Degrees being offered at Uni's around the country. But it's becoming clear there's no way that your ATAR / OP will be good enough to get you onto one of those courses, what's your next move?
Well, what are your options –  give up on your dream career? Settle for second best? No way José. All you need to do is think outside the box.
Could you apply for a Bachelor of Nursing degree? The requirements aren't as tough and the spaces are less competitive. But… Nursing?? That's not what you had in mind.
Bear with me, once you've completed your Nursing (or other health sciences) degree – you can then apply to do a postgraduate qualification in Medicine and once that's completed, you can specialise in Surgery if that's still your dream. Find out more about pathways to medicine here.
The bonus is that you're still studying within the industry you're pursuing, still getting qualifications and invaluable experience, AND you can probably work as a registered nurse whilst studying medicine. Which means not only are you getting work experience and building up a reputation for yourself, but you're earning too.
What if Uni isn't an option?
I'll be honest, if your only goal is to go to uni then you probably need to look at your long term career plan a bit more closely. In fact, choosing a career based on the type of degree you get to do doesn't make much sense – your degree will take between 3 and 5 years, but your career will hopefully be around 40 years.
Putting that to one side, let's assume you want to go to uni and know what you want to study but you didn't get the marks…
The good news is that for plenty of careers, there are many other ways you can get the skills and experience you need to follow your chosen profession.
Sure, a degree might get you there quickly (or just seem easier), but there's nothing to stop you from working for a couple of years and then applying for the course you want. In fact, your work experience will probably help you do better in your degree than you would have if you had started straight from school.
Here are just a few alternatives:
University pathways

Choose a course with a lower ATAR/OP in the same field
Do a uni pathway course

Take a bridging course (find out more about them here)
Study at TAFE or through an RTO
Get an apprenticeship – you can always go to uni later on to consolidate your skills (plus you won't be broke through uni)
Find a job and gain work experience, preferably in the same field

Wanted to be a lawyer? Lots of legal secretaries become lawyers, plus they've got support while they study
If not getting into your dream course is enough to push you into a different field, then you possibly weren't that passionate about it in the first place.
How to get started
Before you make any firm decisions, take a step back & try to think objectively about you want out of life.
Do you have a plan already? Know what would you like to be doing in 5 or 10 years?
Yes – think about ways you can still achieve that goal if everything isn't going as you hoped. Ask your teachers for advice, they may be able to help
No – what is it you would you like to do? In your heart of hearts, without thinking about what your friends or family would like you to do, what will earn you the most money, what's "cool" or not. Be honest with yourself.
Either way, create your goal and then think of a plan to get you there.
I'm a huge fan of lists.
They can help you weigh up your options, make sure you don't forget anything and help you make real progress in terms of checking things off.
Look at your options, talk to your teachers or careers advisors, and check out our resources for lots more information. We have pages dedicated to alternative pathways into uni, apprenticeships and traineeships, and a work experience database.
You're in control of your future and you can figure something out.
If you'd like more information about how alternative pathways could work for you, keep an eye out for our next blog. We'll be explaining in more detail about what pathways are out there and how you to access them.